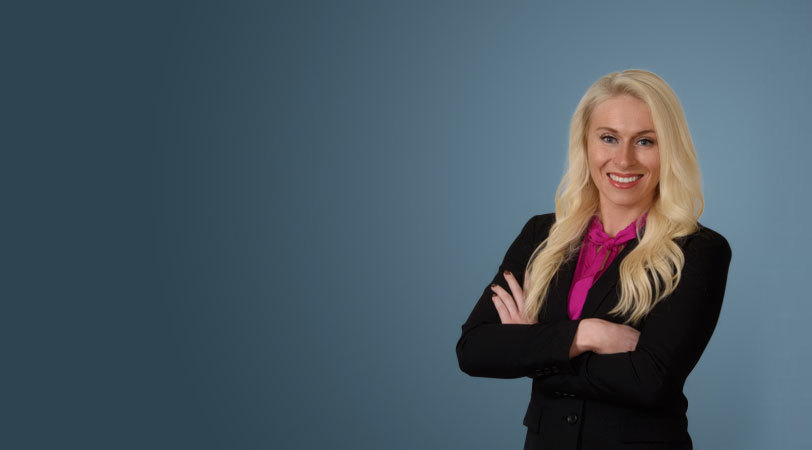 Kate
J.
Copperud
Associate
Profile
Kate received her Bachelors of Business and Public Administration from the University of North Dakota. During college, she was a hockey cheerleader for the NCAA Division I men's hockey team.
Throughout law school, Kate was an active participant in pro bono. Specifically, she frequently assisted Veterans with civil and military law issues free of charge. This service earned her the St. Mary's Pro Bono and Public Service Certificate. In addition, Kate was a Staff Writer for The Scholar Law Review and subsequently elected to the Editorial Board as Comments Editor.
Kate also attended school abroad for her legal studies at the Institute for World Legal Problems in Innsbruck, Austria.
Furthermore, Kate is published in the area of criminal law for her comment, Reforming Recidivism: Making Prison Practical Through HELP.
For fun, Kate enjoys snowboarding, coaching figure skating, and traveling.