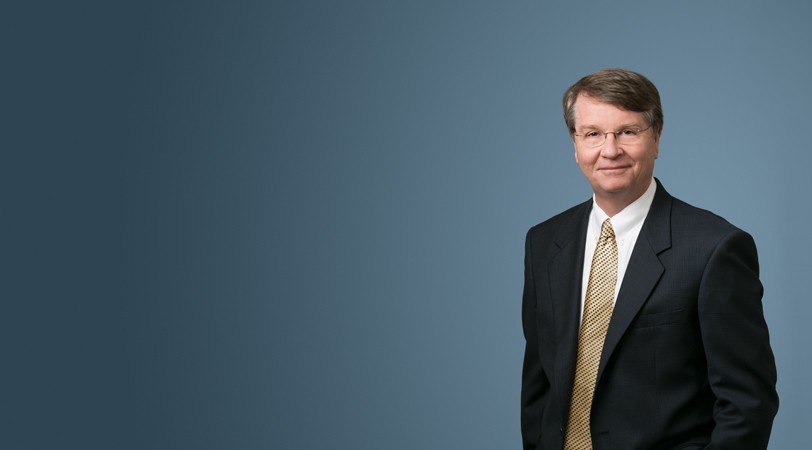 Terry
Fitzgerald
Of Counsel
Profile
In 1988, Terry expanded his practice to Houston, Texas, and brought with him legal expertise in the fields of insurance defense, trucking, construction, personal injury, and toxic tort litigation. With a background that includes over eighty complete jury trials on state and federal levels, Terry was selected as a lead trial counsel in a complex toxic tort matter that occupied over 30 weeks of trial in Harris County, Texas. To date, the case is recognized as one of the longest, and most hotly-contested, to reach a jury in recent Houston legal history. The experience not only provided greater depth to his practice, but fostered the development of life-long friendships and professional relationships within the Houston area.
Terry has practiced law for over 35 years, including over 20 years within the state of Texas. Terry is frequently called upon by clients to fulfill specific responsibilities that require an intricate knowledge of insurance law. Terry serves as a professional risk manager for numerous insurance companies and continues to accept invitations to speak at various corporate seminars, addressing the continually-changing aspects of the insurance field. Terry considers the opportunity to share his perspective and exchange ideas with his professional community to be not only a rewarding experience but a responsibility that requires a current and accurate grasp of insurance law.
Terry will concede that the nature of the law and lawyering has changed over the past three decades but, nevertheless, his principles and purpose remain the same as when his career began: You may gain a client with knowledge or skill but you keep them by earning their trust and maintaining their confidence. Three decades have taught him that this can only be accomplished by treating individual matters with individual respect; by conducting a detailed evaluation of the factual and legal threads that comprise every case; by putting honesty and economic sensibility ahead of spin and rhetoric; and by recognizing that each client's case is as significant and profound as the experiences that dotted his childhood, and the values that guide his firm.
Terry is licensed to practice in all Texas state courts and Texas federal courts, which includes the Eastern, Western, Southern, and Northern U.S. District Courts. He is a member of the United States Court of Appeals for the Fifth and Tenth Circuits. Terry continues to maintain membership in all state and federal courts in Kansas and Missouri.
Practices
Bar/Court Admissions
Kansas, 1976 Missouri, 1988 Texas, 1992 U.S. District Court Eastern District of Texas U.S. District Court Western District of Texas U.S. District Court Southern District of Texas U.S. District Court Northern District of Texas U.S. Court of Appeals for the Fifth Circuit U.S. Court of Appeals for the Tenth Circuit
Memberships & Affiliations
State Bar of Kansas
State Bar of Missouri
State Bar of Texas
Texas Association of Defense Counsel
Defense Research Institute
ABODA